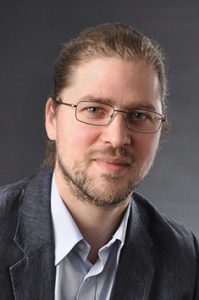 Dr. Hein Schoer is a soundscaper and a musician.
For his UNESCO-approved Sounding Museum research project he has conducted extensive research with the Kwakwaka'wakw First Nation in Alert Bay, BC, and the NONAM (North America Native Museum) in Zürich, resulting in the soundscape composition "Two Weeks in Alert Bay" (2010) and the boxed book/DVD/CD set "Box of Treasures" (2014).
Hein is active in research, education, and art, often combining the three. He has worked at Fontys School for Fine and Performing Arts (Tilburg, NL), Maastricht University (NL), Hochschule Darmstadt (GER), the NONAM, and the AMS (Aktives Museum Spiegelgasse, Wiesbaden, GER).
Since 2015 he works as pedagogical coach at the Wiesbadener Jugendwerkstatt with a specialisation in sound and music.
His preferred subject is the soundscape and its manifold interconnections with fields such as anthropology, sociology, pedagogy, exhibition design, and composition. Current research focuses on identity formation and cultural skill development through sound for socially disadvantaged people. He also cooks.
CV (deutsch)
Ausbildung
2014 Dr. phil. (PhD); Dissertation: The Sounding Museum: Box of Treasures. Universiteit Maastricht
2007 Master of Arts, Arts and Heritage (cum laude), Universiteit Maastricht
2005 Bachelor of Arts, Recording Arts (Honours, first class), SAE Institute Berlin / Middlesex University
2004 Diploma Audio Engineering, SAE Institute Frankfurt
seit 2015 Wiesbadener Jugendwerkstatt GmbH
Pädagogischer Coach
Gruppenbegleitung, Fachanleitung Klang/Musik, Ausbildung Bereich Lebensmittel; BiTZ, AzuBiTZ
Lehre
2014/2015 – "Klänge – Sounds – Geschichten" – Klangkunstprojekt im Rahmen des hr2
Hörfest und "City Soundscapes" an der Johannes-Maaß-Schule im Auftrag des Kulturamts Wiesbaden
2014 – 2015 Lehrkraft an der Kerschensteinerschule Wiesbaden für Deutsch, Englisch, Persönlichkeitsbildung, Medienkompetenz; Abteilungen: Berufsfachschule, JVA
Seit 2008 – Konzeption und Durchführung Workshopreihe zu Hörpädagogik und Nordamerikanischen Ureinwohnerkulturen im NONAM (Nordamerika Native Museum), Zürich
2008-2014 – Dozent/Researcher an Fontys School of Fine and Performing Arts;
Vorlesungen, Workshops, Interdisziplinäre Projekte in Niederländisch und Englisch
2008-2012 – Dozent an der Fachhochschule Darmstadt, FB Media; u.a. Filmton, Hörspiel, Acoustic Ecology
Seit 2006 – Diverse Gastvorlesungen; u.a. Universität Maastricht, Hochschule Offenburg,
Hogeschool Zuid, Grassi-Museum Leipzig, MOA Vancouver, Hochschule Darmstadt
Seit 2004 – Diverse Referenten-/Lehrtätigkeiten in der Kinder- und Erwachsenenbildung; u.a. MuK (Musik- und Kunstschule) Geisenheim, Medienzentrum Wiesbaden, SAE Institute Frankfurt, Heimvolkshochschule Burg Fürsteneck
Forschung
Seit 2008 – The Sounding Museum
in Kollaboration mit Universiteit Maastricht, Fontys Hogeschool voor de Kunsten (Tilburg)
NONAM (Nordamerika Native Museum, Zürich), U'mista Cultural Centre (Alert Bay, BC),
EMuK (Wien)
Schwerpunkte: Museumspädagogik/Kulturvermittlung, Intangible Cultural Heritage,
Soundscapekomposition, Kulturarreale Pazifische Nordwestküste & Arktis, Klangsoziologie, Anthropologie
2010 – Anerkennung durch die Schweizer UNESCO-Kommission als ein Beitrag zum Jahr
der Annäherung der Kulturen
Arts in Society; Forschungsgruppe ("lectoraat") an der Fontys School of Fine and Performing Arts (2008-2015); kunstsoziologischer Schwerpunkt
Ausstellungen/Museum
2013 – Auf dem letzten Weg. Ausstellung im Aktiven Museum Spiegelgasse für Deutsch-Jüdische Geschichte in Wiesbaden; Gestaltung
2012/2013 – Verhaal van de Totempaal. Austellung im Museum Volkenkunde, Leiden; Mitarbeit in der auditiven Umsetzung der Sonderausstellung
2009 – Sound Design. Ausstellung von Klangkunstarbeiten und Sounddesignkonzepten von Studierenden der Hochschule Darmstadt im McLuhan Salon der Botschaft von Kanada in Berlin; Projektbetreuung und Ausstellungsdesign
2008-2011 – Digitalisierung, Restaurierung und Archivierung von Zeitzeugeninterviews für das Aktive Museum Spiegelgasse für Deutsch-Jüdische Geschichte in Wiesbaden
2007-2014 – Workshopkonzeption und Durchführung, wissenschaftliche und technische Betreuung sowie Evaluation des Klangraumprojekts im NONAM, Zürich
Klangkunst
2015 – Sonic Vigil 9 Sound Art Festival, Cork, IRL; Förderung durch das Goethe-Institut
seit 2013 – Mobile Sound Chamber. Mobile Klanginstallation mit Arbeiten von Dr. Bernd Brabec de Mori, Dr. Matthias Lewy und Hein Schoer; Bonn, Helsinki, Paris, Oberhausen, Berlin u.a.
2012 – This is not a Totem Pole – A Day in the Life of Raven. Klanginstallation; Klangkunstausstellung "Klang"des Künstlervereins Walkmühle, Wiesbaden u.a.
2011 – Two Weeks in Alert Bay. Klanginstallation; hr2 hörfest, Wiesbaden
Publikationen
2016/2017 – V.I.B. Blues. Gruppenkomposition mit Teilnehmern der Wiesbadener  Jugendwerkstatt, auf Ear Witness: Re-cor; online und Audio-CD
2014 – Box of Treasures. Buch, Audio-CD, Audio-DVD, interaktive DVD-ROM, bei transcript, edition museum
– Towards an Auditory Anthropology. Soundscape Journal Vol 13
2013 – A Sound Entry. in Giametta/Michi (eds.): Keep an Ear On
– Between Art and Science. in Field Notes 3
– Four Worlds – A Day in the Life of Raven. in Schweppe (ed.): Klang
2012 – The Local Composition. in Breitsameter/Söller-Eckhard (eds.): the global composition
2011 – Two Weeks in Alert Bay. on A World of Soundscapes DVD feat. 3D-EST
– Chief Robert Duncan's Tranformation Mask. in Gielen/deBruyne (eds.): Community  Art . bei valiz
2010 – Two Weeks in Alert Bay. in canadian acoustics 38/3
– Two Weeks in Alert Bay. Audio-CD, bei grünrekorder
2009 – Cultural Soundscapes as a Tool in Museum Education. in canadian acoustics 37/3
Konferenzen
Keynotes: Klang und Identität, Naumburg/Saale (2014), Muße und Musik, Freiburg (2015), Einstein Forum, Potsdam (2015)
Klangworkshop, Vortrag und Installation AIW2014, Museum voor Volkenkunde, Leiden
Vorbereitung und Durchführung der internationalen Konferenz "The Global Composition"
an der Hochschule Darmstadt, Campus Dieburg (2012)
Panel und Podiumsdiskussion "Coeval Soundscapes, AIW2012, NONAM, Zürich
Workshop und Panel "Memory is a Symbiont to Sound AIW2011, Graz
Papers und künstlerische Beiträge bei u.a. ZIEF Zagreb, EMuk Wien, Auditive Wissenskulturen Graz, Musik Ausstellen Bonn, ESSA Berlin, Canadian Acoustics Week, FKL-Symposia, Staging Sound Hilversum, WFAE Meetings, NOG Research Day (seit 2009), AIW
Außerdem
seit 2012 – Tropen Tango; Musik- und Kulturfestival in Wollmerschied/Taunus; Mitarbeit bzw. Leitung (2014-2016) Bereich Bühne/Technik/Elektrik/Bands; Beratung und Mitarbeit in den Bereichen Kultur-/Workshopprogramm, Organisation, Präsentation