— The Sounding Museum is slowly recovering from its two-year hiatus. —
There has been a release with earwitness.org, and a paper on the Session Musician's Approach in Integrational Pedagogy is in development (view abstract). It should be out in September.
Until then – Happy New Ears!
Hein Schoer
The Sounding Museum is an ongoing project that deals with the use of soundscape composition as a tool for trans-cultural communication.
Its main foci to date are acoustic ecology, ethnography of the Americas, cultural anthropology,  museum pedagogy and, most recently, sound education in integrational pedagogy.
This page documents the past, current, and future activities of the Sounding Museum; in due time (whatever that may mean) it will contain elaborate descriptions of the project's various aspects.
Following the links below will take you to the materials that have already been uploaded and to sites where you can order the full monty. Even further below you can find news and a short bio. And via the comment box you can easily get in touch with me.
V.I.B. Blues on re-cor (earwitness.org) preview; CD out soon.
Two Weeks in Alert Bay; short version (audio)

The shortest version (6'30") of the piece in stereo mp3 and two supplementary tracks; full 42′ version available on the CD Two Weeks in Alert Bay (Schoer 2010) at gruenrekorder.
Raven Travelling (flash application)
This is the grand tour, providing raw audio, photography and much more on the Box of Treasures soundscape project. Updated sporadically (whenever new stuff comes along).
The Box of Treasures (Schoer 2014; available at transcript and gruenrekorder; download summary here) contains the 2nd edition of the CD with the full version and 9 supplementary tracks, as well as a DVD with all versions (full, medium, short) in surround sound and the Raven Travelling application on DVD-ROM.
audio files Soundscape Journal
The audio files mentioned in "Towards an Auditory Anthropology" by Schoer/Brabec de Mori/Lewy, Soundscape Journal 3/2014.
NEWS
03-05-2015
By invitation from gruenrekorder, The Sounding Museum will be part of this year's 9th edition of the Sonic Vigil sound art meeting in Cork on May 2nd.
Supported by the Goethe Institute.
01-12-2015
An extensive review on the Box of Treasures has been published in Gonzo (circus) #125 (Dutch only).
12-11-2014
Hein joins the international symposium Unerhört ("unheard-of") of the Einstein-Forum in Potsdam on January 31 with a talk/concert presentation.
12-06-2014
On January 16 Hein will give a keynote speech and set up the Mobile Sound Chamber at the Workshop Muße und Musik (leisure and music) at Freiburg University; title: Schizophone Museumsatmosphären – eine Mußestunde zu Klang und Stille in der Welt der Kwawkaka'wakw von Alert Bay (Schizophonic Museum Atmosphäres – a Leisure Hour about Sound and Silence in the World of the Kwakwaka'wakw of Alert Bay).
09-10-2014
Hein Schoer will give the opening keynote at the interdisciplinary symposium Klang und Identität (sound and identity) of the Studienstiftung des deutschen Volkes in Naumburg, November 07 to 09.
09-01-2014
Box of Treasures now also available at gruenrekorder.
08-29-2014
The Sounding Museum's Mobile Sound Chamber will be set up at the conference Exhibiting 'music': Re/presentations of music and sound in museum contexts held at University of Bonn, Department of Musicology/Sound Studies, Oct 23 to 25.
08-10-2014
Box of Treasures now also available as e-book.
07-01-2014
Box of Treasures now available at transcript.
05-01-2014
CD Two Weeks in Alert Bay available at gruenrekorder.
about the author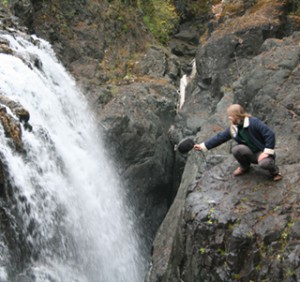 Dr. Hein Schoer is a soundscaper and a musician.
For his UNESCO-approved Sounding Museum research project he has conducted extensive research with the Kwakwaka'wakw First Nation in Alert Bay, BC, and the NONAM (North America Native Museum) in Zürich, resulting in the soundscape composition "Two Weeks in Alert Bay" (2010) and the boxed book/DVD/CD set "Box of Treasures" (2014).
Hein is active in research, education, and art, often combining the three. He has worked at Fontys School for Fine and Performing Arts (Tilburg, NL), Maastricht University (NL), Hochschule Darmstadt (GER), the NONAM, and the AMS (Aktives Museum Spiegelgasse, Wiesbaden, GER).
He lectures, conducts workshops, exhibits, and performs, currently as pedagogical coach at the Wiesbadener Jugendwerkstatt with a specialisation in sound and music.
His preferred subject is the soundscape and its manifold interconnections with fields such as anthropology, sociology, pedagogy, exhibition design, and composition. Current research focuses on identity formation and cultural skill development through sound for socially disadvantaged people. He also cooks.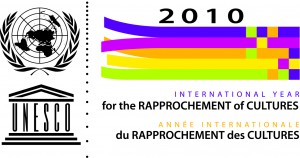 The Sounding Museum has been acknowledged by the Swiss Usesco Commission as a contribution to the International Year of the Rapprochement  of Cultures.