The Sounding Museum fuses anthropology, acoustic ecology, soundscape composition, and trans-cultural communication inside the context of museum education.
Based on the piece "Two Weeks in Alert Bay", it supplies researchers, practitioners, and audiences with an instrument to gain an acoustic image of the contemporary cultural and everyday life of the Kwakwaka'wakw of Alert Bay, BC. The project mediates intercultural competence thorough the affective agency of sound.
With the coeval Session Musician's Approach, introduced and analysed in text, audio, and interactive form, it also bridges the gap between art, science, and education.
Two Weeks in Alert Bay; short version (flash audio)

The shortest version (6'30") of the piece in stereo mp3 and two supplementary tracks; full 42′ version available on the CD Two Weeks in Alert Bay (Schoer 2010) at gruenrekorder.
Raven Travelling (flash application)
This is the grand tour, providing raw audio, photography and much more on the Box of Treasures soundscape project. Updated sporadically (whenever new stuff comes along).
The Box of Treasures (Schoer 2014; available as hard copy and as e-book at transcript and as hard copy only at gruenrekorder; download summary here) contains the 2nd edition of the CD with the full version and 9 supplementary tracks, as well as a DVD with all versions (full, medium, short) in surround sound and the Raven Travelling application on DVD-ROM.
review in Gonzo (circus) #125 (Dutch only).
audio files Soundscape Journal (flash audio)
The audio files mentioned in "Towards an Auditory Anthropology" by Schoer/Brabec de Mori/Lewy, Soundscape Journal 3/2014.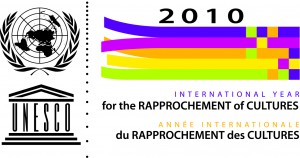 The Sounding Museum has been acknowledged by the Swiss Usesco Commission as a contribution to the International Year of the Rapprochement of Cultures.